Breathe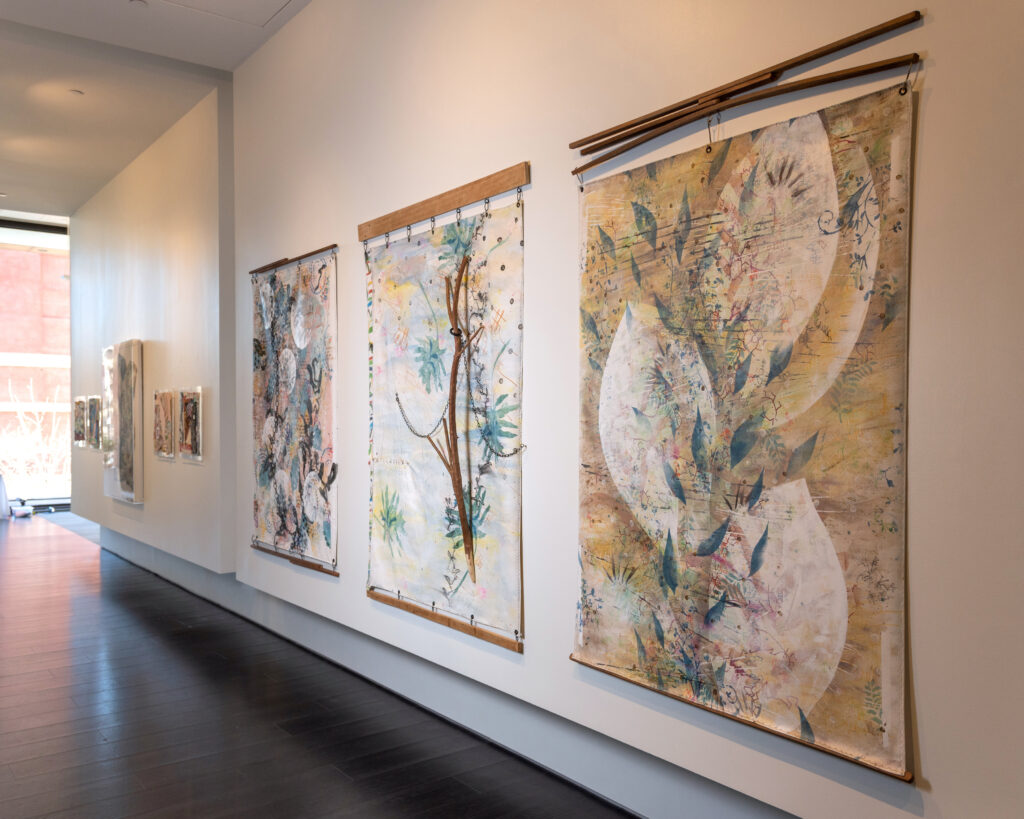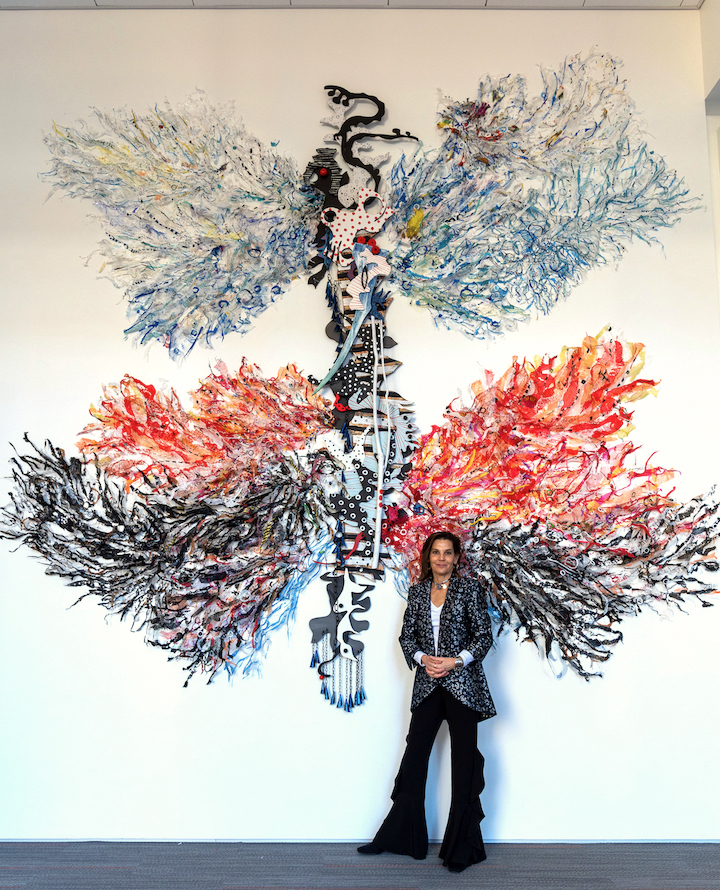 Searching for a New Way to Breathe
16ft x 14ft, up cycled household plastics, metal, wood
A body of work in the time of Covid, divided Climate debate and National unrest.
From the world's suffocating plastic plague; to the respiratory gasps of Covid-19; and finally
One Man's Cries: "I Can't Breathe!"
These crises are personified in one word; Breathe.
This work is about transforming angers, fears, and uncertainties; along with the energy of hope;
into a visually spirited collection of work.
My mixed material work reflects the loud and disconnected spirit of the time.
My drawings pay homage to the threatened whispers of our pollinators.
The constructions measure 20"x20", to mark the year 2020,
they are mounted on plexiglass as a symbol of the time with plastic partitions dominating our social spaces, since Covid.
The paintings are 6 ft, a reference to the 6 ft physical distancing precautions we are living with.
The word 'Breathe' is inscribed within many of the pieces as a
memorial to the atrocities we are witnessing and experiencing.
I paint, glue, and sew together elements of my past work;
creating visual explorations to stimulate curiosity and promote dialogue.
My pieced together constructions become metaphors for our country to do the same;
to take our fractured past and reassemble it into a more honest whole.
My winged sculptures, formed out of repurposed plastics,
call attention to our daily consumption of plastic suffocating our oceans.
This work ultimately embraces hope, in the form of growth patterns sprinkled throughout.
The energetic colors embody a yearning for the lost play the world has experienced,
but also a touch of optimism that we will push through to a better place.
Breathe, pieces paintings, mixed acrylics, fabrics